Virtual Self-Advocacy Conference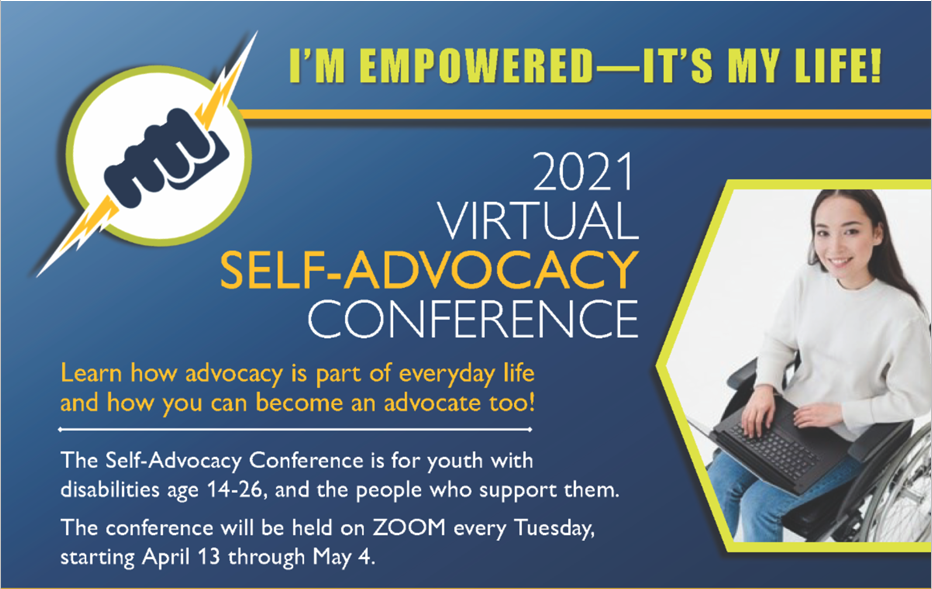 Learn how advocacy is a part of every day life and how you can become an advocate too!
The Self-Advocacy Conference is for youth with disabilities age 14-26, and the people who support them.
The conference will be held on Zoom every Tuesday, starting April 13-May 4, 2021. Sessions held from 9-10am and 11-12pm.
For more information, contact Sarah Harris, Program Manager of Resources for Independence Central Valley, at sharris@ricv.org.
April 13: Self-Care is Not Selfish
April 20: Healthy Body – Happy Life
April 27: Work! Work! Work!
May 4: Listen – My Thoughts Count!
Register here: https://ricv.wufoo.com/forms/virtual-selfadvocacy-conference-2021/