Fair Housing Rights: Updates for Renters with Disabilities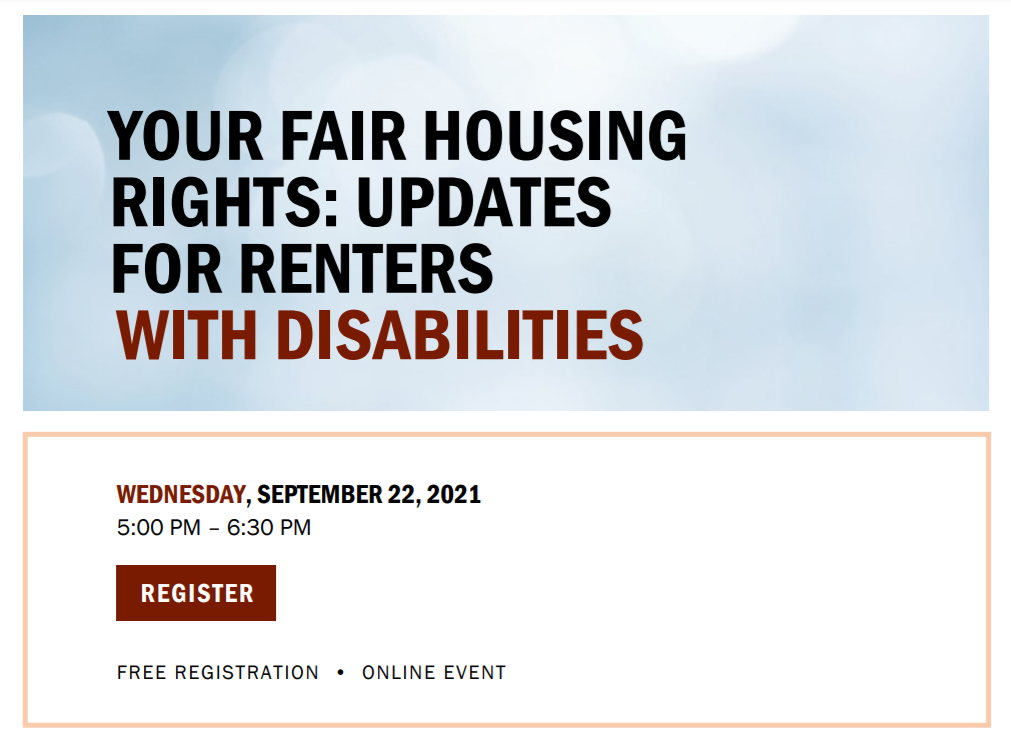 Are you a Californian with a developmental or other disability? A family member of someone with a disability? A professional, advocate or ally? Want to learn more about housing discrimination and housing rights? Join us for this update, featuring the latest in housing rights and resources for California renters with disabilities!
Learn more about:
• California Housing Eviction Moratorium updates;
• Emergency rental assistance program, and what to do if your landlord refuses to participate;
• How the reasonable accommodation process can help keep people with disabilities housed; and
• Identifying discrimination in the rental process and in the eviction process.
This event will also include a Q&A session and a chance for you to share your experiences and concerns as a California renter with disabilities. For accommodations and access needs, contact bayarea@scdd.ca.gov or 510.286.0439 by September 20th.
California State Council on Developmental Disabilities (SCDD) & California Department of Fair Employment and Housing (DFEH)