Emergency Preparedness Training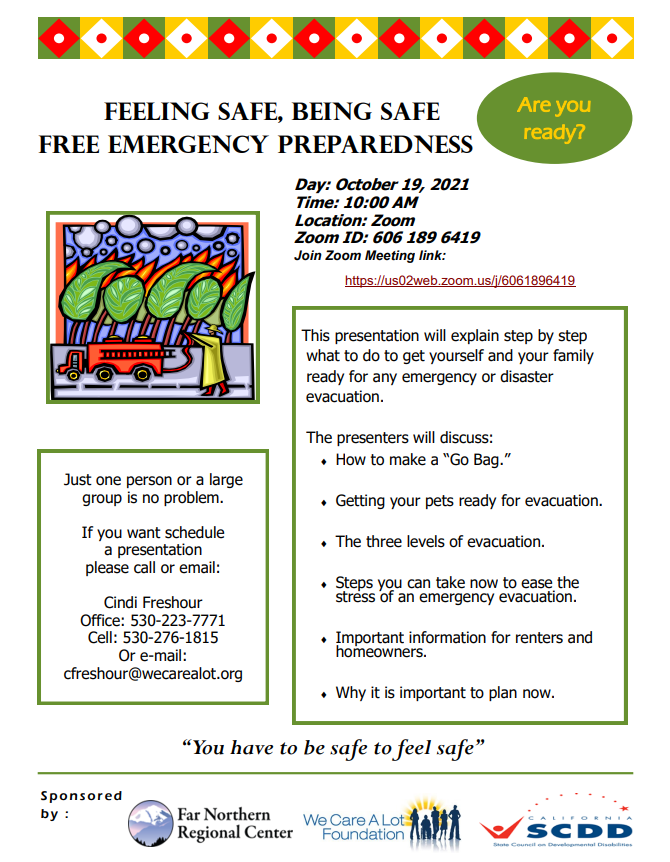 FEELING SAFE, BEING SAFE - FREE EMERGENCY PREPAREDNESS
This presentation will explain step by step what to do to get yourself and your family ready for any emergency or disaster evacuation.
The presenters will discuss:
- How to make a "go bag"
- Getting your pets ready for evacuation
- The three levels of evacuation
- Steps you can take now to ease the stress of an emergency evacuation
- Important information for renters and homeowners
- Why it is important to plan now
***If you would like to schedule a presentation, please call or email Cindi Freshour (contact info below).
This event is sponsored by: Far Northern Regional Center, We Care A Lot Foundation and the California State Council on Developmental Disabilities.