The Arc's AUCTION for ADVOCACY!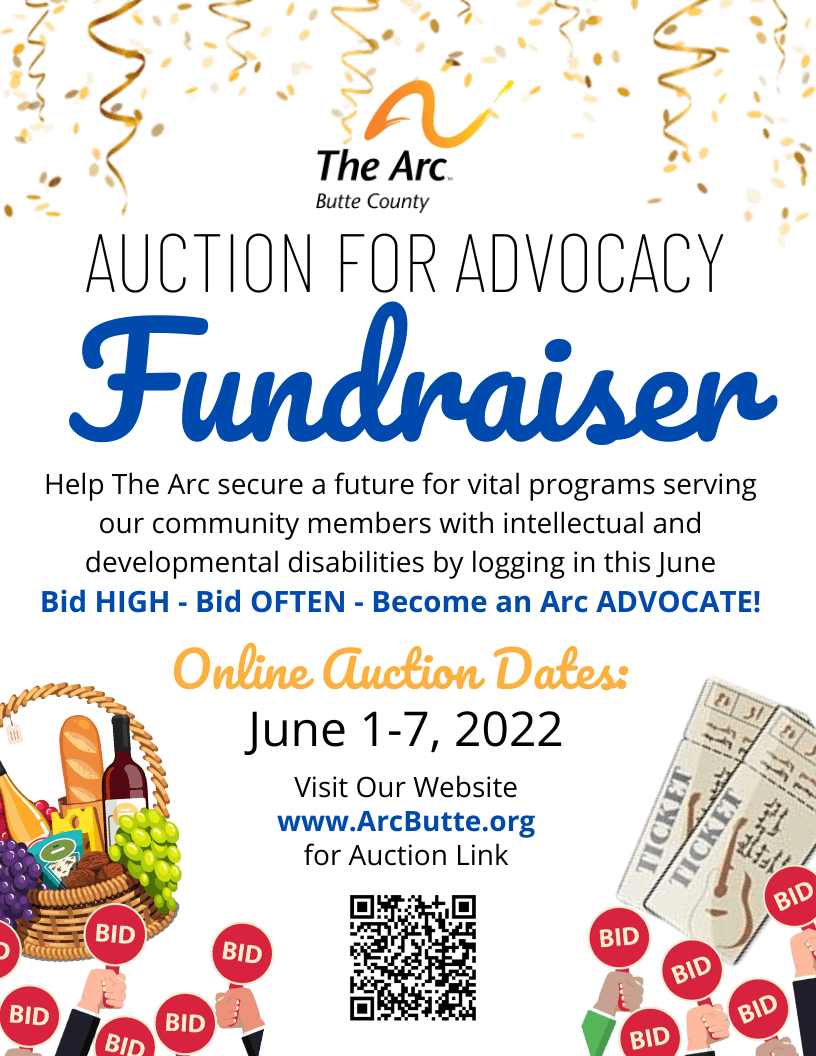 Please join The Arc of Butte County for our first fundraising event in 3 years!
In order to keep everyone safe, The Arc will be hosting an ONLINE AUCTION! Check out tons of great gifts and prizes and do your best to out bid the competition! Remember, all proceeds go directly towards Arc programs, serving over 1,300 special needs individuals and families in the greater Butte County area.
Bid high, bid often, and show your community your care!