Bridging the Gap Mental Health Symposium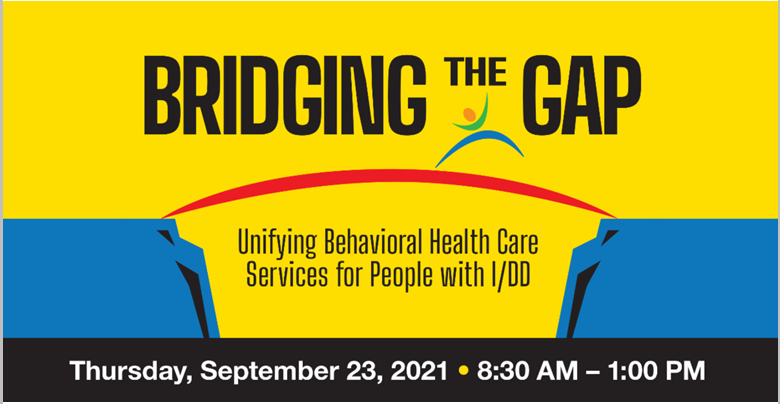 Anyone providing care knows the challenges of navigating public resources and services. SCDD is partnering with three Bay Area Regional Centers (San Andreas, Golden Gate, and Regional Center East Bay) and other amazing organizations to host a virtual symposium addressing the Behavioral Health needs of people with Intellectual and Developmental Disability.
Date: Thursday, September 23, 2021
Time: 8:30 AM to 1:00 PM.
Cost: $5.00 to register for the symposium for yourself and any number of others within your organization
Expert panelists will offer overviews of County Behavioral Health and Regional Centers systems, the service gaps encountered, strategies to address these challenges, and models of care coordination to assure effective treatment and begin the process of Bridging the Gap!
Access and Language Accommodations can be requested on the survey located on the Reservation Page. Or email david.grady@scdd.ca.gov with request. Any requests must be made no later than Sept. 9, 2021