Emergency Response Preparation Class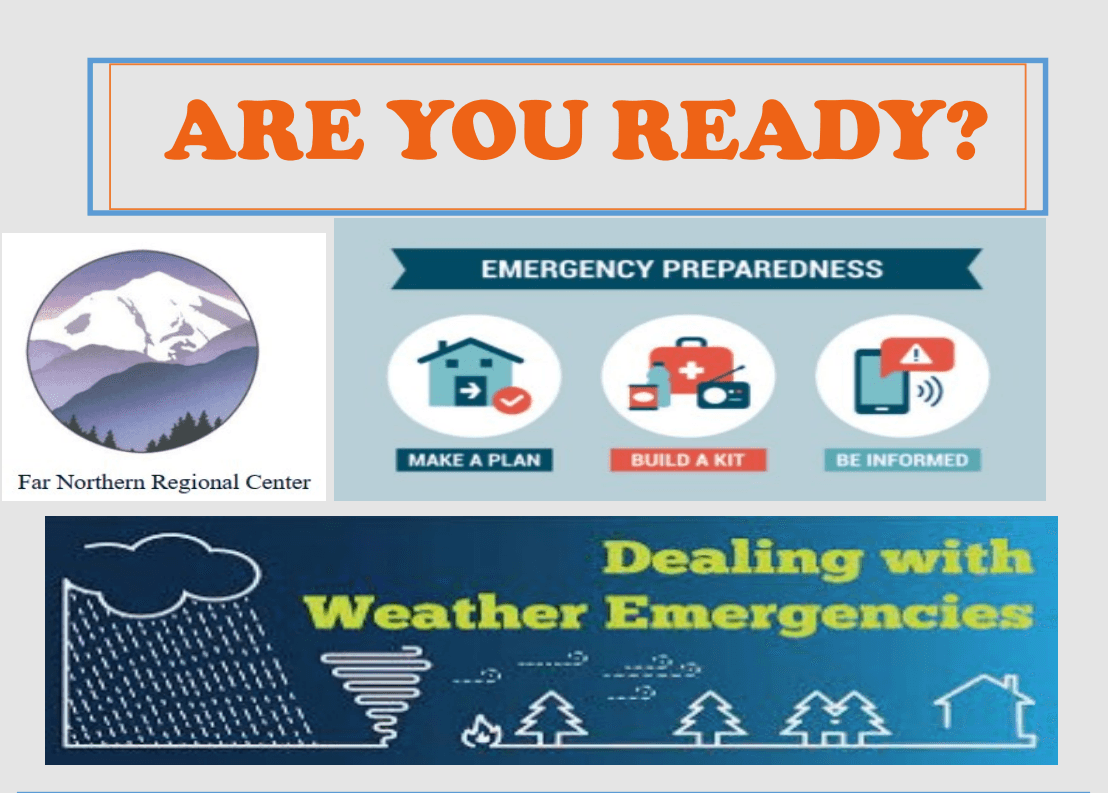 Far Northern Regional Center would like to invite you to it's first ever Emergency Response Preparation Class.
This will be a three part block of instruction. Each class is expected to last 20 minutes. The class is free to attend.
These classes are designed to help you prepare for emergency events. The topics included in this course are: Returning Home After a Disaster, Environmental Risk Factors From Fires, and Staying Healthy While on Quarantine.
The first class will be held on November 17, 2021 at 3:00PM. If you are registered for the class you will receive a copy of the course materials.