KEEPING FAMILIES TOGETHER
Families of children with developmental disabilities face extraordinary challenges in day to day life. They often face special issues in raising and maintaining the family unit and struggle with financial hardship. These families are constantly confronted with heightened levels of stress based on the pronounced physical and emotional needs of their special needs dependents. 
The Arc of Butte County offers various Family Support Programs designed to strengthen and foster healthy families. Family Support is offered to parents, guardians, grandparents, and care providers of children with Autism, Cerebral Palsy, Down Syndrome, head trauma, seizure disorders and more. This caring environment offers a place for families to share their triumphs, frustrations and fears with others who have been through similar situations. Through the exchange of shared experiences, families can learn new childcare skills and coping mechanisms in a facilitated environment.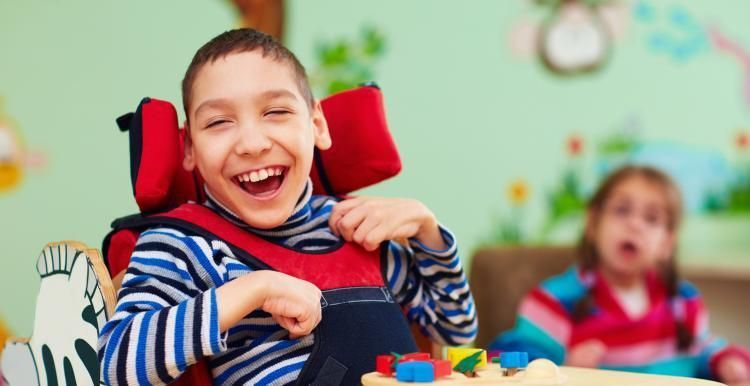 ARC FAMILY SUPPORT PROGRAMS
Families of Children Under Stress (FOCUS)

FOCUS is a support-based program that encourages an exchange of shared experiences between parents. This program creates a safe space where one can speak freely about difficult issues, such as never-ending battles for services, medical attention and maintaining a sense of normalcy. Important bonds are created between parents as they struggle through similar circumstances. Families and caregivers learn new skills and coping mechanisms while their children are cared for by Arc instructors. Families can bring all their children – those with special needs, as well as their non-disabled siblings – to enjoy safe recreational entertainment while the families privately support each other.

FOCUS typically meets twice a month at The Arc Pavilion located at 2040 Park Ave, Chico. Each meeting hosts an average of 10-15 parents with 25 children participating safely nearby in recreational programs.

Rainbow of Kids Club / Saturday Respite Program

The Rainbow of Kids Club is a Saturday Respite Program that allows families a much-needed break in their caregiving schedule. Temporary care and companionship is provided by our dedicated team of experienced staff. They work with the children either 1:1 or in a group setting, depending on the individual needs of each child. Children participate in a variety of diverse age-appropriate activities and can socialize with both special needs and non-disabled peers. Those in attendance enjoy activities such as arts and crafts, puzzles, games, music, movies and more. We also provide monthly field trips to parks, baseball games, picnics, etc.

Spanish Speaking Support Group

This support group provides assistance for Spanish-speaking individuals in the Regional Center Service area. Meetings take place on the first Tuesday of every month at The Arc Pavilion located at 2040 Park Ave, Chico. As with all of our Family Support Programs, safe recreational childcare is provided, allowing the time and space necessary for their families to support each other out of earshot.
---
For further information about Arc's Family Support Program or for questions about instructor and client qualifications, please contact:
Ruth Beibers
Associate Director of Family Support Programs
(530) 891-5865 x105
ruthbeibers@arcbutte.org