INDEPENDENCE IS KEY
In adulthood, a sense of independence is something that we all strive for. Without assistance and services such as those provided through The Arc, independence for individuals with intellectual and developmental disabilities can be just out of reach. 
Arc's Independent Living Skills (ILS) programs provides advocacy and support to disabled individuals with goals of living independently. The Arc understands that many of our clients are far more capable than the stereotype of their diagnosis. While they may need a bit more practice with life activities than those who are without a disability, it has been proven over the past 70 years that those with Autism, Cerebral Palsy, Down Syndrome or other developmental disabilities are more than capable of learning new skills and applying them in every day life. 
As a service provider, the goal of ILS is to essentially work ourselves out of a job… ILS instructors and administrators work towards helping people help themselves. Without community programs such as these, our clients would face such hardships as unsafe living environments, failure to address important health issues, and extreme loneliness.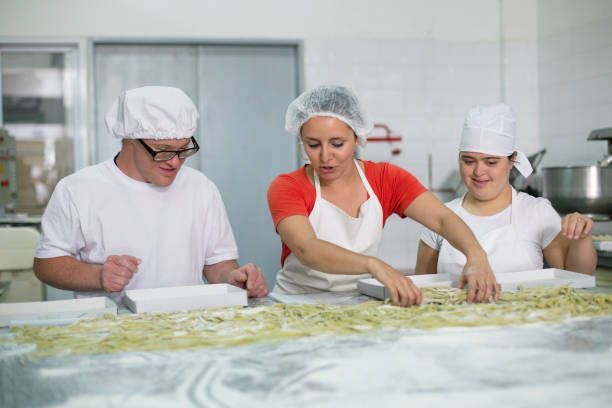 The ILS program provides a diverse range of skills training and services that focuses on an individuals personal and social needs. Instructors maintain consistent contact with clients to assist further development of skills they need to live on their own and as functioning members of their community. 
While the goals of each client vary, some of the commonly targeted areas for training include:
Money management
Health and sanitation
Shopping and menu planning
Meal preparation
Self-advocacy 
Housing 
Household maintenance 
Interpersonal life skills
Community integration and access
Safety
Problem solving
And more… 
While our goal is to instill necessary life skills in our adult clients living with disabilities, providing aid to those adults raising special needs children is of equal importance. The Arc provides a series of classes in our ILS Parenting Program that address the challenges of parenting a child with intellectual or developmental disabilities. We aim to provide parents with tools and information to better understand their child's needs and provide an outlet for personal and family growth. Parenting services are provided on an individual basis in the form of positive parenting techniques, parent support groups and assistance with understanding how to access community services. Some of the areas of focus for our parenting program include:
Family communication
Anger and stress management
Developing self-esteem 
Child growth and development 
Positive discipline 
Problem solving
Nutrition
And more… 
---
For further information about Arc's Independent Living Skills Programs or for questions about instructor and client qualifications, please contact:
Bonnie Bethel
Associate Director of Independent Living Skills
(530) 891-5865 x107
bonniebethel@arcbutte.org