SPRING SALE @ The Arc Thrift Store & Donation Center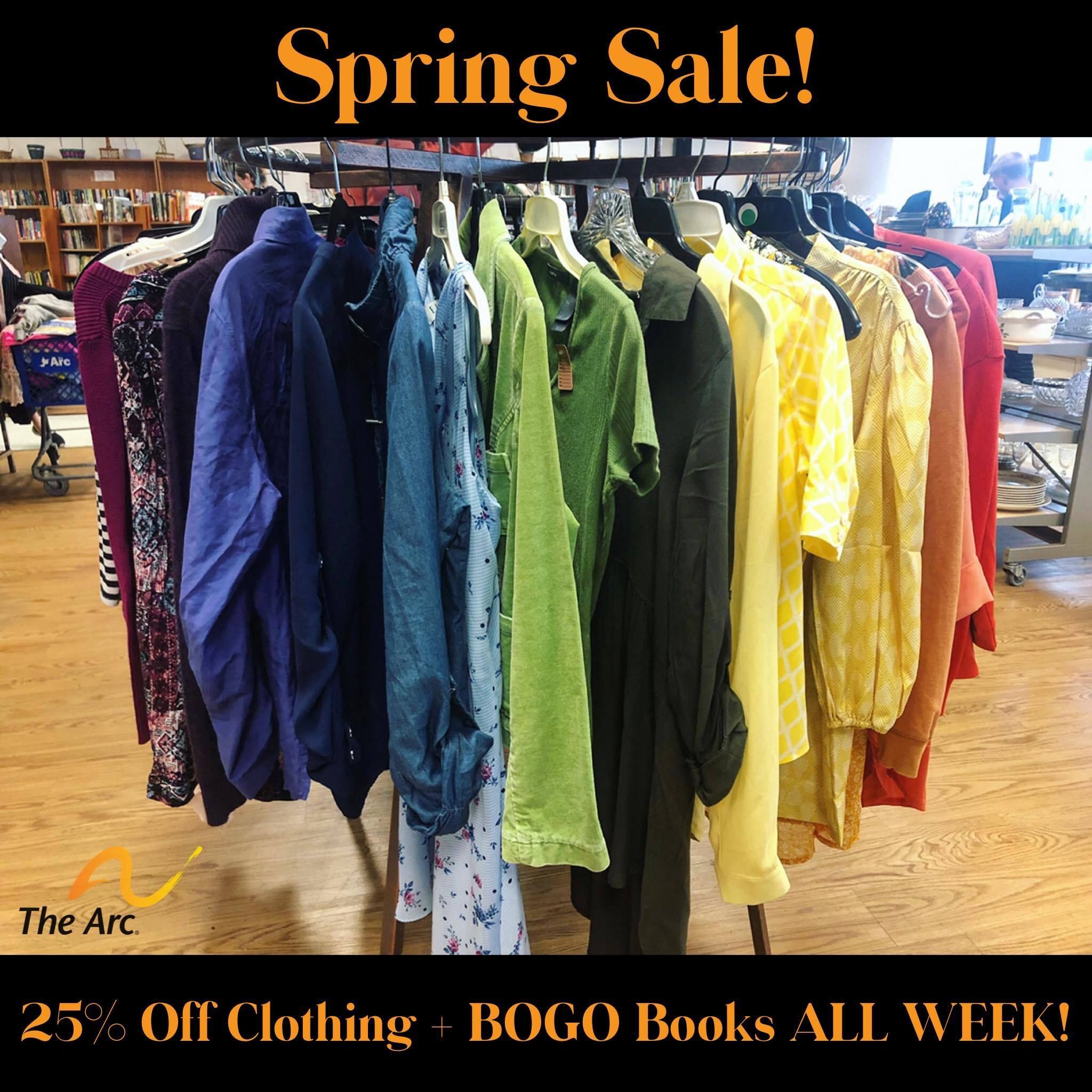 ☀️ YOU DONT WANT TO MISS THIS! ☀️
Visit The Arc Store for our SPRING SALE! Take 25% off ALL CLOTHING and BOGO BOOKS Monday 4/5 through Friday, 4/9!
Thrift store shopping is a great way to update your wardrobe before the hot weather graces us. Find quality clothing at unbeatable prices - save money and look great! See you soon, sunshine!